Stay Connected to the World's Environmental and Human Rights Issues
Become a part of our online network to stay informed and involved. ELAW's online resources make sure you hear from the world's leading grassroots environmentalists and human rights activists and ensures that their voices are heard by those of you who want to help.
Go to our blog, ELAW Spotlight, for the most recent news. Read the personal stories of our partners' challenges and triumphs. Subscribe to receive electronic news updates. Hear news stories as they break and get our electronic newsletter delivered to your inbox four times a year. Join us on facebook and connect with others around the world. Be an activist among your friends by being a part of our facebook cause and getting others involved too. Donate to ELAW and ensure this work continues.
Stay involved, help out, and be a part of this amazing community of activists.

ELAW SPOTLIGHT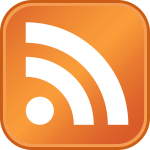 Sign up for ELAW news through our web feed. What's a web feed? Click here for Wikipedia's definition.